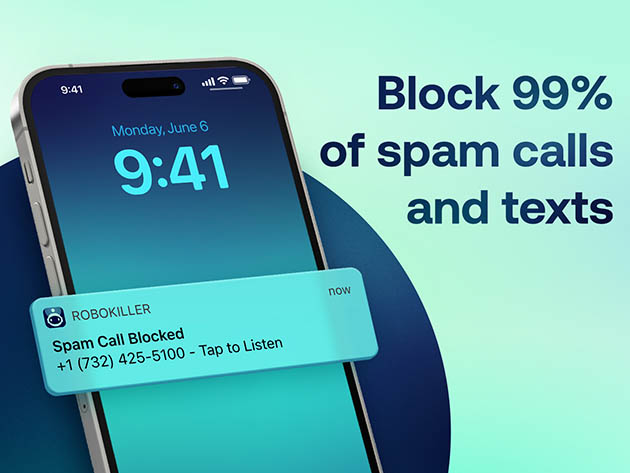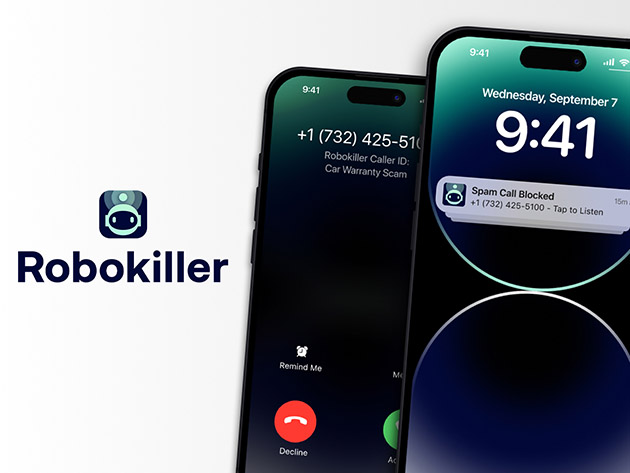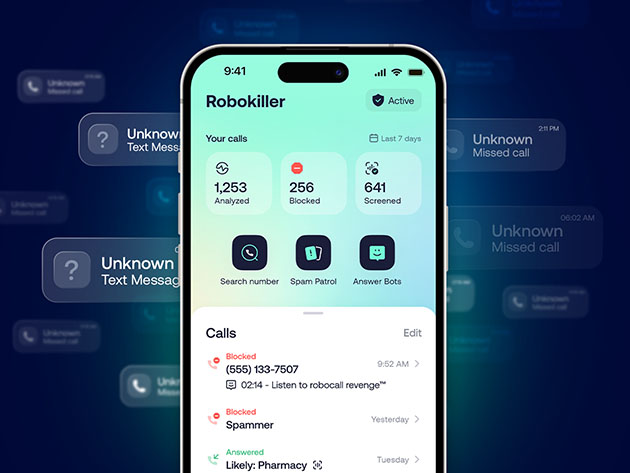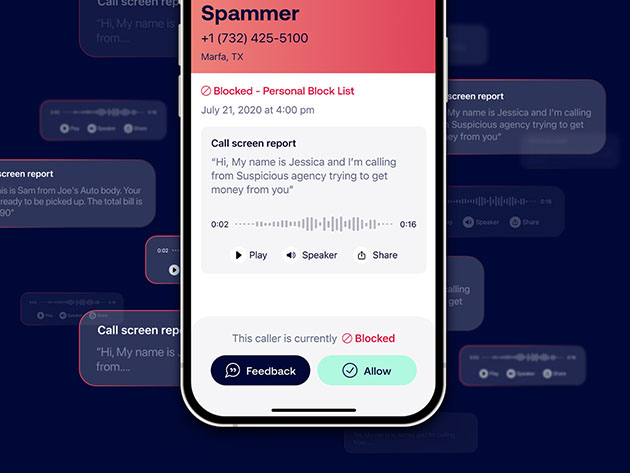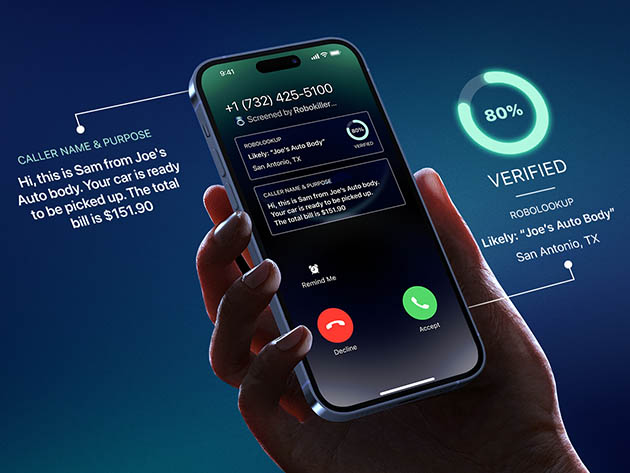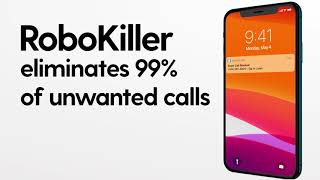 RoboKiller Spam Call & Text Blocker: 3-Year Subscription
by IAC Applications
Block Unwanted Calls & Messages with This App's Answer Bots, SMS Spam Protection & More
Terms
Unredeemed licenses can be returned for store credit within 30 days of purchase. Once your license is redeemed, all sales are final.
This item is excluded from coupons.
All reviews are from verified purchasers collected after purchase.
It works, and works well. I was skeptical but I'm sold, the product has worked as described and helped with reducing spam calls and texts.
Dec 3, 2023
I have an iPhone 13 Pro Max. I have been using the service two of the three year subscription. I've had no issues. It's a great service and totally worth going through Mashable. I will be returning to get another subscription when this one expires. Try it for yourself.
Sep 26, 2023
RoboKiller is by far the worst computer/mobile device software company I have ever dealt with. Here's my history with RoboKiller: 1) I purchased a 3 year subscription to RoboKiller on August 27 for use on my iPhone via the MacWorld promotion. 2) When I tried to activate the app on my iPhone, by following the prescribed steps, the processing of my phone number and email address information would cause the activation operation to freeze up. I tried several times to activate my subscription, but every time RoboKiller would freeze during the activation process. 3) I contacted StackCommerce support on August 27, who then contacted RoboKiller. I was told by StackCommerce support staff on Aug 28 that they "cc-ed the merchant on this thread so that they can advise and troubleshoot the issue." 4) I never heard from RoboKiller directly, but the message from StackCommerce must have reached RoboKiller, because on August 30, I was able to register my phone number with RoboKiller and activate the app — but not my subscription. Instead when I opened the RoboKiller app it said I needed to make a new payment to to use their service. 5) In an attempt to resolve my problems with RoboKIller, I decided to contact the company directly. I looked up their web site. Unfortunately, there is no phone number or email for customer service. Instead they have a chat box, which I used. I was asked why I was contacting them, so I typed in a brief explantation of the problem, along with my name, phone number and email. The chat box responded that they couldn't make out what I was telling them, because they were a bot (no joke, that was the message I got), but was informed that someone would reach out to me within 24 hours. No one ever did. But I did notice couple of days later on September 2, that my service was activated. 6) Unfortunately, the good news lasted one day, as on September 3rd I was notified when opening the Robokiller app that my subscription had expired. 7) So I contacted RoboKiller again the next day via their bot chatbot, and was informed again that someone would reach out to me within 24 hours. No one did of course, but a couple of days later, my Robokiller app started working and indicated that I had an active subscription. 8) Well that lasted just a couple of days, as I was notified by text that my subscription has expired and to turn off its services on my phone. I have had enough with this wretched excuse of a company. I want my payment for the 3 year subscription refunded in full and will presently cease using the RoboKiler app and their pathetic example of customer service. If I could give zero stars, I would.
Sep 11, 2023
Great product that helps reduce the spam I get. Would highly recommend to folks who get bombarded by nonsense on a regular basis, and it also helps you know who's calling for more details!
Mar 9, 2023
It's a super easy setup and has a comprehensive layout. RoboKiller has already blocked a handful of calls from scammers and solicitors. Can't wait to see how it does during the next election season...
Jan 20, 2023
It is so refreshing to only get calls from people on my contact list. Several calls a day are screened and identified as scammers. This is one of my best all-time purchases.
Jan 8, 2023