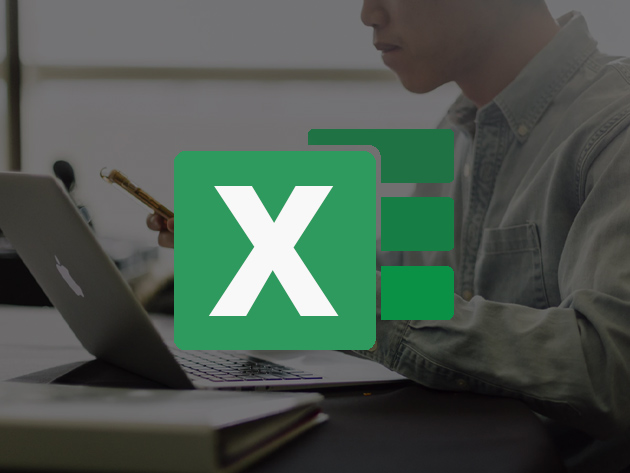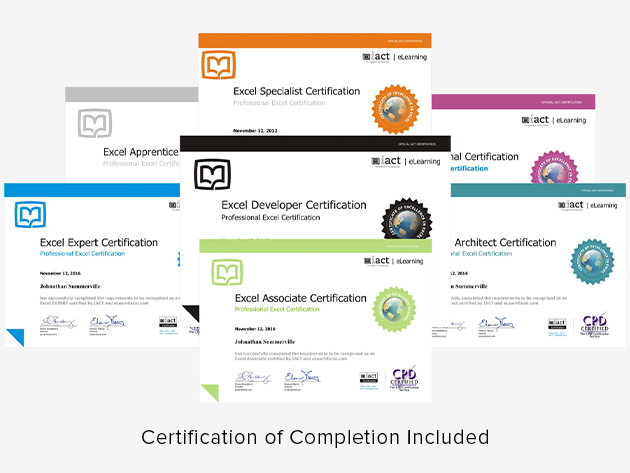 eLearnExcel: The Excel Certification School Bundle
Be a Data Expert with the World's Best-Selling Online Excel Diploma with 300 Easy-to-Follow Lessons
IACT
Instructor
Fiona Hannon is a training consultant for IACT's clients such as The Department Of Enterprise, Trade & Employment, Mylan, Hibernian, BASF, Microsoft, European Foundation, Allianz, COMREG. with 22 pedagogical and 24 professional years of experience, Fiona has delivered the highest quality Excel programs available in the marketplace.
eLearnExcel is IACT's Microsoft Excel eLearning company specializing in the online training of Excel, using the classroom experience gained from teaching over 800,000 people over IACT's 25-year history. eLearnExcel courses are approved by, and used by, Microsoft.
International Academy of Computer Training is a specialist computer training company founded in 1993. They are Ireland's largest and most experienced IT Training company and they specialize in helping people acquire new skills, or brush up on ones they once had. IACT's clients include many Fortune 500 companies including Microsoft, Google, Facebook, Intel, Dell, Ericsson, Citigroup, Hewlett-Packard, GE and many others.
Terms
Unredeemed licenses can be returned for store credit within 30 days of purchase. Once your license is redeemed, all sales are final.
All reviews are from verified purchasers collected after purchase.
I am enjoying this online software, as it is tracking my progress and the test at the end of each course, allow you to make sure you master the content. It includes many lessons, and the material is easy to follow along!
Dec 1, 2021
Over the last 20 years I have taken several excel courses and I have learned more from this course then any of the others ! It is by far the best Excel course I have taken !
Feb 28, 2021
I've enjoyed the training videos. They're short enough to maintain your attention for the duration. The content is good. The accent is entertaining at times with some of the words and numbers. The tests can be a challenge - you have no way of reviewing which answers were correct or incorrect, so there's been a few tests that have taken awhile to get through. Overall, enjoy the training!
Feb 24, 2021
I am finding it easy to listen to but as I am of the older generation I have to go back a few times to let the lesson sink into my brain but it has been a long time since I had to concentrate to learn a new skill. It is very rewarding when I can do a task that I never knew how to do before. Throughly enjoying doing this course.
Feb 23, 2021
Course offer with useful content and provide practical knowledge through project work.It covers almost all functionality of Excel. This particular course is worth for money.
Jul 23, 2020
Only had chance to watch the first few videos but so far so good. They are clear, of good quality, and I have learnt some new tips. I'll be continuing with the rest of the videos.
May 16, 2020