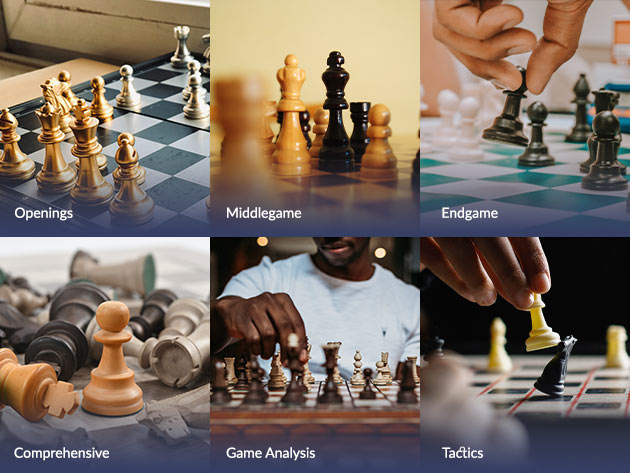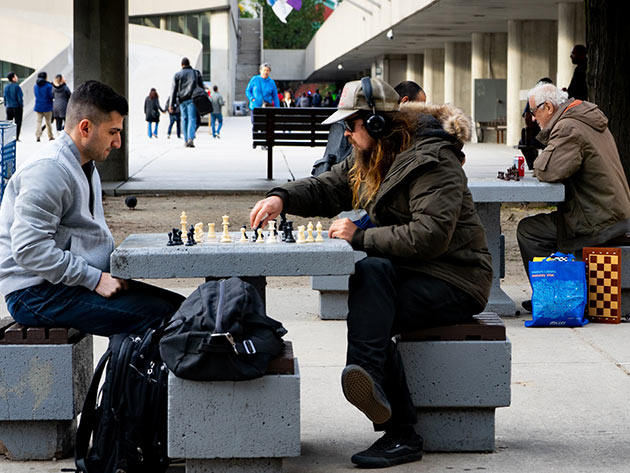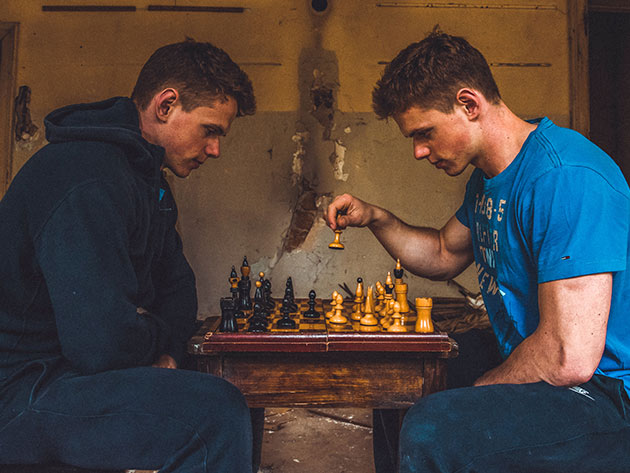 Chess Strategy Secrets: 2021 Ultimate Club Players Toolbox Bundle
Improve Your Chess Moves & Tactics with 200 Hours of Content on Game Analysis, Tactics and More
iChess
Instructors
GM Damian Lemos
GM Damian Lemos is a grandmaster from Argentina who has reached a rating of 2559 Elo. Damian Lemos was no stranger to success from an early age, achieving the FIDE Master title at only 14 years old, International Master at 15, and Grandmaster at 18. In his lessons, Damian works closely with students to first identify the flaws and weaknesses in their games so that they can be properly evaluated and corrected. By developing specifically-tailored training regimens for every one of his students, Grandmaster Lemos is able to achieve results that other chess coaches dream of.
GM Mihail Marin
Mihail Marin is a Romanian Grandmaster who has won three Romanian Championships[1] and has played in the Chess Olympiads ten times, winning a bronze individual medal in 1988. For several years he was editor of the magazine Chess Extrapress.
GM Sam Shankland
GM Sam Shankland is an American Chess Grandmaster and the 2018 US National Chess Champion. He is a mainstay of the US Olympic Team, a two-time Olympiad Gold Medallist (2014 and 2016), a former World U-18 co-champion (2008), and the winner of several international events.
IM Robert Ris
IM Robert Ris is a Dutch International Master. He has learned how to play chess from his father when he was eight years old, and started playing in SV Amstelveen. In 2002 he started playing for SC Utrecht, and, later, in other clubs. In the same year, he also won the Open Dutch Youth Chess Championship, which he had also won the D category (up to 12 years) in 1999. Ris has been an international chess coach since 2007. He was also part of the selection of Young Orange.
IM Valeri Lilov
International Master Valeri Lilov, better known as Tiger Lilov, is a professional chess coach and lecturer renowned for his personalized approach to training students and professional players from all over the world. Having been an active tournament player all his life, he has won many international open tournaments and championships including the European Individual School Chess Championship U10 (Moscow, 2000) and the Kulaga Memorial International Open (Minsk, 2007).
GM Bryan Smith
GM Bryan Smith grew up in Anchorage, Alaska, and currently splits his time between Novi Sad, Serbia and Philadelphia, Pennsylvania. Some of his accomplishments include first place in the 2008 National Chess Congress, 2009 National Chess Congress, 2010 Philadelphia International, and 2011 Limpedea Cup. He was on the national champion UMBC chess team from 1999 to 2001, and became a GM in 2013. Bryan is the first-ever Grandmaster from Alaska!
GM Marian Petrov
GM Marian Petrov is an accomplished professional chess coach, theorist, and Bulgarian champion in 2002 and 2017, as well as the winner of many open tournaments around the world. He is a FIDE trainer and was the coach of the team of Wales at the Olympiad in Baku in 2016. He graduated from the National Sports Academy in Sofia, Bulgaria with a Bachelor's degree in Chess Pedagogy, a four-year undergraduate program designed to prepare top-level chess trainers.
IM Keaton Kiewra
IM Keaton Kiewra and is an International Master and professional Chess Instructor, his peak FIDE rating so far is 2454 Elo, and as of August 2018, he also has two out of three Grandmaster norms. IM Kiewra is a very successful coach with students who have won National Scholastic Titles, represented the U.S. at World Youth Championship events, and been consistently ranked towards the top of their age group nationally.
IM Levy Rozman
IM Levy Rozman s an American international master, coach, commentator, and superstar streamer. He hosts GothamChess, one of the most popular chess channels on Twitch and YouTube. Rozman is a chess personality and a strong tournament player and has won multiple city and state tournament championships.
IM Nazi Paikidze
Nazí Paikidze is a Georgian-American chess player who holds the titles of International Master and Woman Grandmaster (WGM). She has won the US Women's Chess Championship on two occasions, in 2016 and in 2018. IM Paikidze has had a brilliant chess career. She has won twelve medals at the European Youth Chess Championships, World Youth Chess Championships, and World Junior Chess Championships, including six gold medals, in various age categories. By the age of 16, Paikidze had attained a rating of 2455 Elo and was rated 35th in the world's top FIDE-rated women list.
Terms
Unredeemed licenses can be returned for store credit within 30 days of purchase. Once your license is redeemed, all sales are final.
All reviews are from verified purchasers collected after purchase.
Its a lot of content to watch and learn but I am making my way through it and so far so good, its easy to watch and enjoyable
Oct 21, 2021
Very helpful in filling in gaps in learning. Chess is something that is always a learning and teaching experience.
Oct 19, 2021
You get the chance to see how chess masters think about a situation. What they take in to consideration before making a move. You can always rewind the video and watch parts over and over to help understand a principal better. There is 200 hours worth of good chess tutelage. I know that if I have the discipline to go through the material, my chess rating will undoubtedly improve. The price is very reasonable for such high caliber teaching.
Sep 18, 2021
Great product. Looking forward to learning more strategies and techniques to enhance my game. The unlimited access time is a big plus.
Sep 2, 2021